Free LLC Name Search
Check your LLC's name before filing.
State law says that the name of your LLC cannot be identical or "confusingly similar" to the name of any other LLC, Limited Partnership, or Corporation in your state.
Free LLC Name Search
Below is a preview of the form you can fill out on their site for your free name search.
If you don't want to get telemarketing calls, I'd suggest unchecking the "phone" box where they ask how you want to be contacted and instead tell them to contact you by email.
Some LLC Naming Advice
Remember that in addition to state law prohibiting two companies from having the same name, there is also the issue of federal trademark law.
For example, Disney, Inc. is not separately incorporated in each state, and yet you would be probably be violating trademark law if you formed an LLC called "Disney, LLC".
You certainly would get a letter from Disney's lawyer. So be sensible and don't name your business after a famous, nationwide public company.
More LLC Formation / Incorporation Resources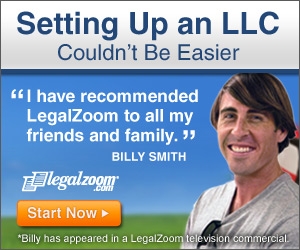 comments powered by

Disqus