Pennsylvania LLC Formation
Your Pennsylvania LLC can enjoy both the simplified
pass through taxation
of partnerships and the limited liability of a corporation.
The formation and registering of LLCs in Pennsylvania is handled by the Pennsylvania Secretary of State, Corporations Bureau. You can contact them at:
If you do not incorporate your business, you could be held
personally liable for business debts
and lawsuits. Form a Pennsylvania LLC and protect your personal assets from business debts and judgments.
Pennsylvania LLC Filing Fees & Annual Reports
As of 2011, the filing fee for PA Certificate of Organization (similar to filing Articles of Organization in other states) is $125. Fees are payable by check or money order made payable to the PA Department of State. Cash and credit cards are not accepted.
File Certificate of Organization
at:
Department of State, Corporation Bureau
P.O. Box 8722
Harrisburg, PA 17105-8722
Pennsylvania requires all restricted professional limited liability companies (PLLCs) to file annual registration. Annual Registration fees start at $460 per year per member of the PLLC. These fees are payble to the Pennsylvania Department of State.
Pennsylvania LLC Name Requirements
Your corporate name must end with the words "company", "limited" or "limited liability company" or an appropriate abbreviation.
Your corporate name must be distinguishable from other corporate names in Pennsylvania.
Foreign LLCs Operating in Pennsylvania
Foreign LLCs operating in Pennsylvania must file a Certificate of Registration annually and are subject to the same fee schedule as domestic LLCs..
Member/Manager Information
Minimum Number - one or more
Members/Managers- at least one is required to be listed in the Articles of Organization
Age Requirements - none specified
Registered Agent
The registered agent may be an individual resident in this state or a domestic or foreign corporation authorized to transact business in Pennsylvania, having a business office identical with such registered office. The Articles of Organization must set forth the street address (and the mailing address if different from the street address) of the registered office, as well as the county in which the registered office is located, and the name of the registered agent.
Publication
Pennsylvania has no publication requirements to make formation valid.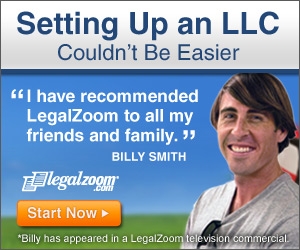 comments powered by

Disqus